About log my dog canine tracker:
Log my dog canine tracker is an App designed for dog enthusiasts
You will find a manual here soon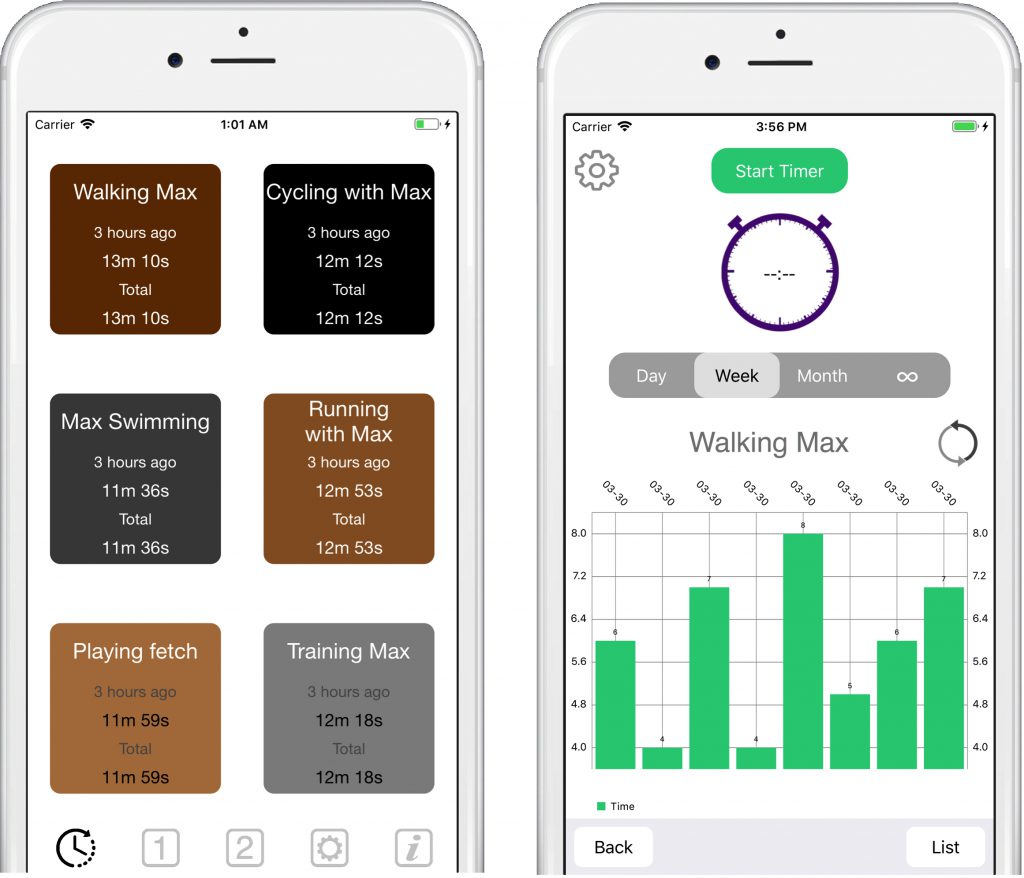 Featuring
Dog walking log
Dog feeding log
Dog medicine log
Dog training log
Empty slots for anything else
Total freedom, tracks anything you want.
All data can be viewed per day, week, month of lifetime. And the best part, everything in this app is customisable. If you don't want to log diapers simply change the title. If you don't like the colours / fonts / background, change them.